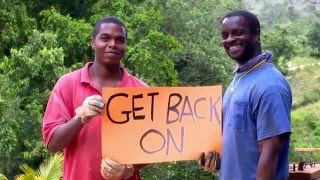 Teen Challenge Jamaica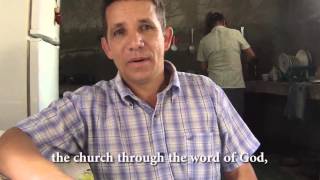 Cuban Pastor Giovani to Pastor Charles Price
Cuban Blind Man Rejoices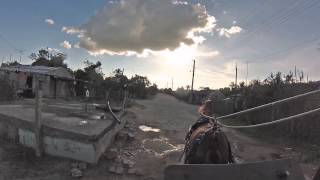 Xiomara Talks About Her Ministry In Cuba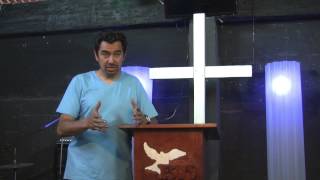 Pastor David and Duska Say Gracious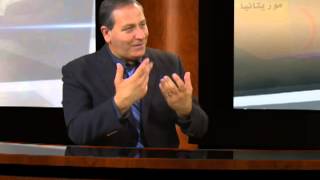 Broadcast Cameras Donated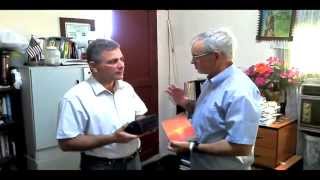 Cuban Pastor Prays 14 Years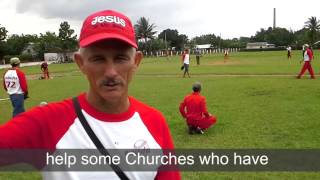 Caban Pastor Otto\'s Baseball Ministry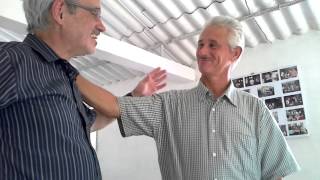 Cuban Pastor Otto Receives Baseball Bats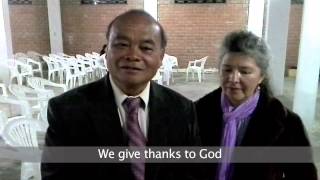 Pastor and Mrs. Chi Give Thanks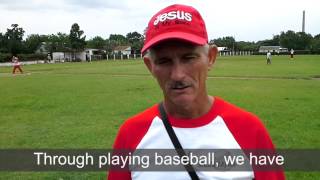 Pastor Otto And Baseball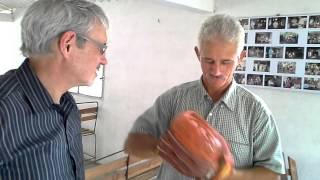 Pastor Otto receives Baseball Gloves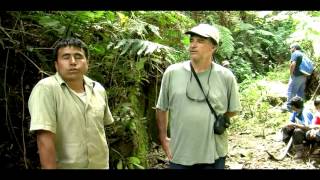 Rumiyacu Water
Teen Challenge Jamaica

A video CMRC produced for Teen Challenge Jamaica. Awesome God stories of deliverance and redemption at TCJ. Visit them at www.teenchallengejamaica.com

Cuban Pastor Giovani to Pastor Charles Price

CMRC provides Christian resources to Cuban pastors. In this case, Vive la Verdad is the Spanish version of Living Truth from people\'s Church in Toronto with pastor Charles Price. Pastor Giovani appreciates these programs very much.

Cuban Blind Man Rejoices

The Envoy solar powered audio player is provided free of charge by CMRC to Pastors, church leaders, and those in need of assistance. This Cuban blind man speaks of his joy in having a Spanish Bible to listen to each day.

Xiomara Talks About Her Ministry In Cuba

Xiomara Figured is the Director of Castle Children\'s Ministry in Florida City, Cuba.

Pastor David and Duska Say Gracious

Pastor David and Duska in Urubamba, Peru explain about their church, school, and TV ministry. They offer gratitude for the donation of television equipment to Light For All Nations, Crossroads Missions, Pearable Inc. and others.

Broadcast Cameras Donated

Light For All Nations has partnered with CMRC by donating 3 SD cameras for Mision America\'s studio in Urubamba, Peru. Nizar Shaheen speaks with Doug Springer.

Cuban Pastor Prays 14 Years

Cuban pastor Arnaldo, Second Baptist Church, Cienfuegos, Cuba prayed for a Gloria orchestra digital music box for fourteen years. www.cmrc.on.ca

Caban Pastor Otto\'s Baseball Ministry

Pastor Otto speaks of the benefits of his team traveling to various communities to play ball, meet new people, and start churches.

Cuban Pastor Otto Receives Baseball Bats

Cuban Pastor Otto received baseball bats from CMRC Exec. Dir. Doug Springer to start a community team in his rural Cuban neighbourhood.

Pastor and Mrs. Chi Give Thanks

After an earthquake in 2007, the Vista Algre Church in Pisco, Peru was damaged. With help from the local Pisco congregation members and Canadian supporters of CMRC, the new building was dedicated in September 2013.

Pastor Otto And Baseball

With donated jerseys and equipment, Pastor Otto and the Maranatha Team play at surrounding villages. Bible studies and a new church have begun as a result of relationships built with other teams in neighboring communities.

Pastor Otto receives Baseball Gloves

Cuban Pastor Otto receives baseball gloves from CMRC Exec. Dir, Doug Springer.

Rumiyacu Water

Rumiyacu is high in the coffee region of the Peruvian Andies. A 2 km water pipeline was installed down the mountain side in July 2012 to supply clean water to Rumiyacu residents year round.